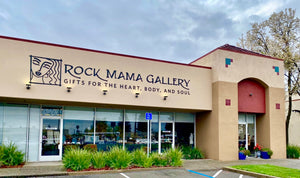 We are here to help you find the perfect gift for your heart, body, and soul!
Visit us & feel the positive energy
Our fabulous store, Rock Mama Gallery, is located at 5501 Power Inn Road in Sacramento, CA.
The store is our happy place, filled with beauty and energy. It's nearly 2,000 square feet of
carefully curated rocks and crystals, jewelry, metaphysical tools and gifts of whimsy.
We'd love to invite you to join us on our Live Sales, every Thursday from 7-9pm PST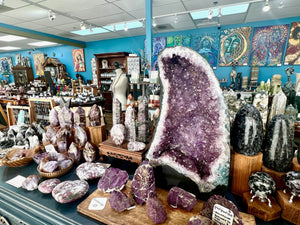 You Will Be Amazed!
Don't just take our word for it - come on by and find the perfect stone or crystal to brighten and energize your world!
Massive selection
You will find a carefully curated collection of rocks & crystals, jewelry, books, oracle decks, and many artisan lines like teas, candles, oils and sprays.
The best gifts
We are Certified Crystal Healers and consider it a privilege to work with these ancient stone beings. We can help find the perfect gift for you.